Meet the Team
Dr. Jennifer Anacker, Chiropractor
Dr. Anacker is one of thirty featured in the upcoming book, 100 Years of Women in Chiropractic, Head, Heart, Hands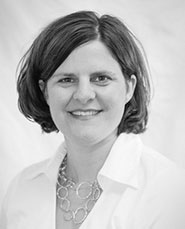 Dr. Jennifer L. Anacker offers comprehensive chiropractic care for the entire family with an emphasis in pediatric chiropractic. Her practice is founded on the mission to create peak performance in the health of as many children, men, and women as possible through the power of the chiropractic adjustment and the wellness lifestyle.
For more than 2 decades, Anacker Clinics of Chiropractic, P.C. – with offices in downtown Boise and Meridian – have consistently raised the standard of chiropractic care in the Treasure Valley. Dr. Anacker has participated in research on the safety and efficiency of chiropractic for pregnancy and pediatric care.
She is certified by the National Board of Chiropractic Examiners and the State of Idaho. She is also a member of the Palmer Alumni Association, Circle of Life, the Idaho Association of Chiropractic Physicians, the International Chiropractic Association, and the International Chiropractic Pediatric Association.
Read more about Dr. Anacker »
"We believe in our community"
Dr. Anacker has been featured as a weekly guest on the radio program Sharp Talk and has also been a guest lecturer for many organizations and conferences on topics including Women in Chiropractic, Women's Health, Peak Performance, The Wellness Child, Backpack Safety, Office Ergonomics, and Stress Effects on Your Health.
Dr. Anacker invests her personal time enhancing lives in the Treasure Valley through volunteering with the Junior League of Boise. She is also a member of the Meridian Chamber of Commerce and Business Networking International.
After earning her Bachelor of Science degree from South Dakota State University, Dr. Anacker received her Doctorate of Chiropractic from Palmer College of Chiropractic in Davenport, Iowa. Dr. Anacker has received numerous awards for her quality performance and commitment to chiropractic excellence. Her autobiography is one of thirty featured in the upcoming book, 100 Years of Women in Chiropractic, Head, Heart, Hands.
To schedule Dr. Anacker as a guest speaker for your organization, church, or school, please call us at (208) 288-1776.
---
Dr. Austin Diffy, Chiropractor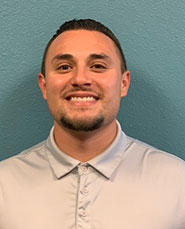 We are excited to welcome Dr. Austin Diffey to our practice. He will be assisting with new patient exams, re-examinations and working closely with Dr. Anacker in delivering high quality patient care. Dr Diffey, attended Eagle High School and The College of Idaho as a student athlete, playing wide receiver for the football program. After receiving his degree in Kinesiology he continued his education at Palmer West College in San Jose California. Recently moving back to Idaho with his wife and beautiful little girl, Dr. Diffey can be found enjoying the outdoors with them, golfing, fishing, and occasionally tracking down a good slice of pizza!
---
Dan
Office Manager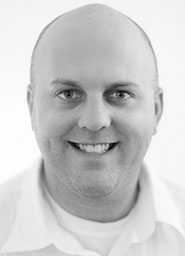 When things go right, he gets all the credit. When things go wrong, he gets all the blame!
Dan started his journey in healthcare management over 10 years ago, on the front desk, a place he enjoys.
Over the years, our growth and his excellent leadership skills earned him his administrative position, but that does not stop Dan from being out front and interacting with patients at both our locations.
When Dan is not juggling the needs of the docs and the team in the office, his time is enjoyed with his wife and 2 kiddos. Biking, hiking, and cooking (including bbq and smoked meats!) are a few of his outside indulges!
---
Johanna
Chiropractic Assistant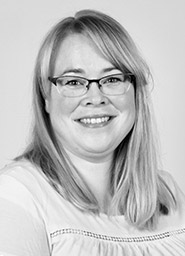 Johanna's fondness for Idaho began years ago on I-84 as she and her family passed through each summer en route from Washington to Utah! Prior to her move to Meridian, Johanna taught 9-12, biology and forensics, for 7 years.
A people person at her core, she is delighted with the opportunities to interact with our patients at the front desk. When not doing her part to make each visit a positive experience, Johanna enjoys spending time with her family and cooking.
---
Kristy
Chiropractic Assistant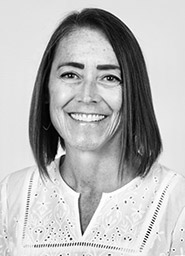 After working for a chiropractor for 8 years in Southern California,Anacker Clinic of Chiropractic invited Kristy to join the team when she and her husband made the move to Idaho in May of 2021.Kristy brings a wealth of talents to the office, but most endearing is her genuine desire to meet and get to know our patients!
Exploring Idaho has been top of her list in her spare time, in addition to hiking, walking and gardening. A true beach girl at heart, she is looking forward to discovering the "beaches" of Idaho.
---
Serving you from two convenient locations
Anacker Clinic of Chiropractic
Phone: (208) 288-1776
Anacker Clinic of Chiropractic
Phone: (208) 287-2299
Helping families in Meridian, Garden City, and Boise
with all of their chiropractic needs.